This year, I decided to run contests across my blogs. The prizes will consist of online certificates, traffic, MaryKay products, TupperWare products, books, paypal payments, free links, free reviews and much more!
Here's the first one.
I will be awarding the
winner of this contest
one of the following, either:
1. an online certificate to Barnes and Noble worth $10.00
or
2. a MaryKay lipstick (selected from the colors I currently have- a $13.00 value)
or
3. a MaryKay medium coverage foundation (a $14.00 value)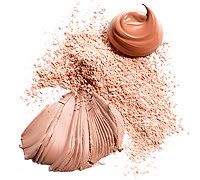 What do you need to do?
You must be a blogger or own a website registered with technorati for this contest. Just add this blog to your technorati favorites. Everyone (including the ones that have already made this a favorite), will be entered into the drawing. I'm going to try to video tape the contest and put it up on youtube.com. I'll have my kids write out the names, put it in a jar and select one.
I'm going to keep this contest running until February 6, 2007.
Good luck!